In the world of supply chain management, ensuring that every step of the process is optimised is crucial to achieving success. Whether it's inventory management or logistics coordination, every component should be effective and successful. One of the most fascinating advancements in this field in recent times is the integration of artificial intelligence (AI). AI has the potential to transform the supply chain industry by simplifying and automating different operations, including document management. In recent years, AI-powered techniques like Optical Character Recognition (OCR) and Natural Language Processing (NLP) have enabled the extraction, analysis, and decision-making of data from documents. Companies may eliminate mistakes, save precious resources, and enhance overall efficiency in their operations by automating document management.


Transforming workflow with document automation
Document automation plays a pivotal role in streamlining complex processes and extensive documentation, such as purchase orders, invoices, and shipping documents. Here's how AI-powered document automation makes a difference:
 AI-powered document automation streamlines and improves the accuracy of purchase order processing. By extracting relevant information and automatically inputting it into the appropriate systems, the need for manual data entry is eliminated, resulting in streamlined operations.
Leveraging AI algorithms, invoice processing becomes more efficient and error-free. These algorithms extract invoice data, match it with corresponding purchase orders, and initiate payment processing, leading to significant time savings and enhanced accuracy.

The implementation of AI document automation expedites the processing of shipping documents, including bills of lading and delivery receipts. This automation results in faster processing times and heightened precision, leading to improved efficiency and customer satisfaction.
Supplier Contract Management: AI-powered tools enable automated contract review and analysis. These systems can identify critical terms, expiration dates, and clauses within supplier contracts, ensuring compliance and facilitating effective contract management.
Compliance Documentation: AI document automation assists in managing regulatory compliance by automatically extracting relevant data from documents such as safety certifications, export/import permits, and quality assurance reports. This streamlines the compliance verification process and reduces the risk of errors.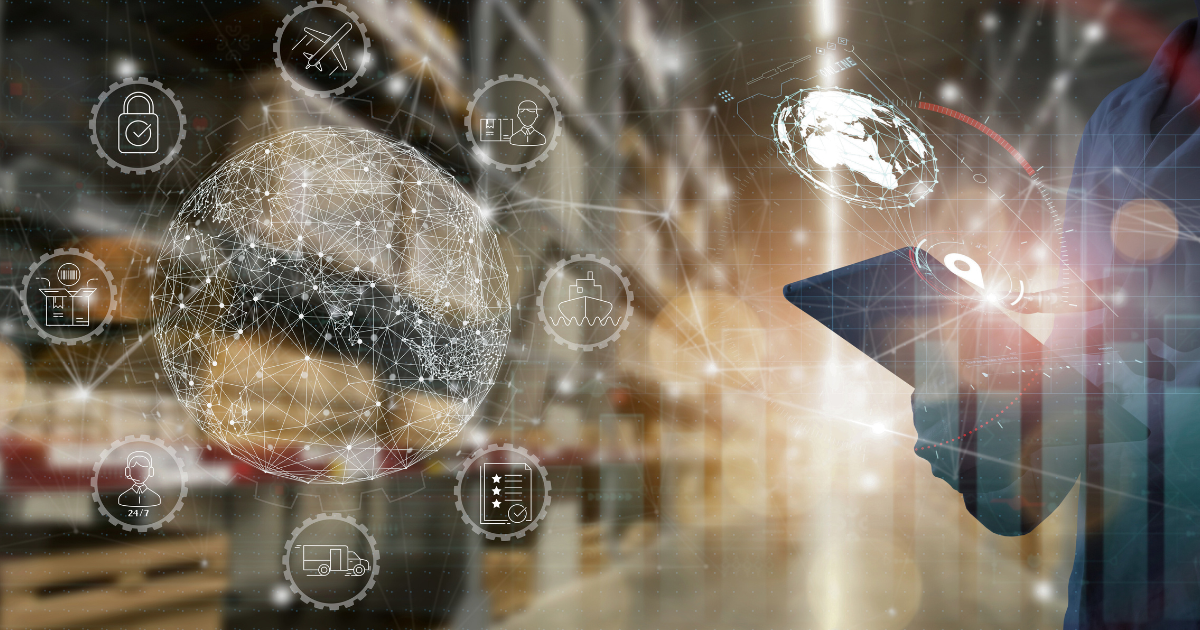 Examples of effective AI integration in supply chain optimisation

These case studies highlight how AI integration in various aspects of the supply chain can enhance efficiency, accuracy, and overall performance, leading to significant benefits for businesses.
Maersk, a global shipping company, implements AI document automation to process bills of lading and delivery receipts, resulting in a 90% decrease in processing time and an improvement in accuracy.
DHL, a worldwide logistics company, applies AI document automation to handle invoices, leading to a 75% reduction in processing time and an increase in accuracy.
PepsiCo, a multinational food and beverage corporation, utilises AI document automation to manage purchase orders, resulting in a 50% reduction in processing time and an improvement in accuracy.
Unilever, a consumer goods company operating globally, employs AI-powered tools to automate contract review processes, leading to reduced processing time and increased accuracy.
Supply Chain Industry Set to Reach $37 Billion by 2027
The supply chain industry is a massive and growing market. According to a report published in ResearchAndMarkets the global supply chain management market is expected to reach $37.4 billion by 2027, growing at a CAGR of 11.7%. The report cites the increasing need for real-time visibility and control over supply chain processes as one of the key drivers of this growth. A recent study by McKinsey & Company found that companies that integrate AI into their supply chain management processes can achieve significant cost savings and efficiency improvements. The study found that implementing AI-enabled supply-chain management has enabled early adopters to improve logistics costs by 15 percent, inventory levels by 35 percent, and service levels by 65 percent, compared with slower-moving competitors.

Exploring Successful Implementations and Future Applications
A supply chain is an interconnected network of business activities, making it one of the most crucial elements of any business. AI plays a significant role in its optimisation by offering numerous benefits, including improved decision-making, automation, and visibility. There are many examples of successful AI implementation, and we can expect to see even more advanced applications in the future. As this technology continues to evolve, it will become an increasingly important tool in the supply chain professional's toolbox.