Legal technology is in the process of adopting AI and automation, yielding significant benefits leading to time-saving and cost reduction. With AI algorithms capable of analyzing vast amounts of data within seconds, tasks that would consume days or weeks of lawyers' time can be accomplished instantly. Automation can perform repetitive tasks like document review and data extraction, freeing up lawyers to focus on more complex assignments.


Based on the 2022 Law Department Management Benchmarking Report, companies typically invest a significant amount of money in the creation of non-disclosure agreements (NDAs). This cost can vary, depending on the time spent by lawyers, which typically ranges from 1 to 4 hours per document. However, the advent of automation has brought about improvements in this area. By leveraging advanced technologies, companies can streamline and expedite the NDA creation process while also reducing costs.


In recent years, the increasing adoption of technology has influenced the way NDAs are created, managed, and enforced. The latest technology trend in this area is the integration of artificial intelligence (AI) and automation into NDA processes. AI-powered NDA automation solutions offer numerous benefits and advancements that enhance the efficiency, effectiveness, and overall experience of managing NDAs.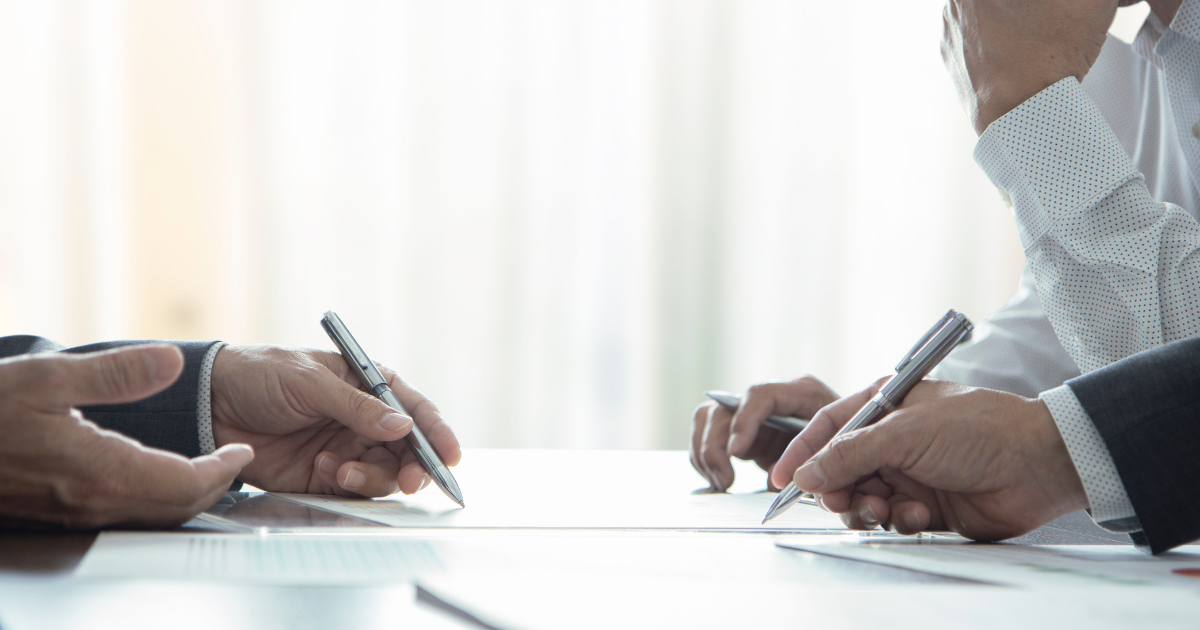 The Advantages of NDA Automation


The AI algorithms in NDA automation provide significant advantages in verifying non-disclosure clauses and ensuring language clarity. They examine NDA documents to ensure the presence of essential elements, such as the definition of confidential information and recipient obligations while identifying and suggesting improvements for ambiguous language. Compliance assurance and risk mitigation are key benefits of AI, as it verifies compliance with data protection regulations and includes robust non-disclosure clauses. AI leverages data analytics to identify trends and high-risk clauses, enabling informed decisions and optimized negotiation strategies. The integration of AI with existing systems enhances efficiency and scalability, allowing businesses to process a growing number of NDAs while maintaining quality and customization. Overall, the AI-powered NDA automation solution enhances quality, compliance, efficiency, and adaptability, making it a valuable tool for businesses.


Clause Verification and Language Clarity


The AI algorithms play a crucial role in verifying the completeness and clarity of non-disclosure clauses. These algorithms meticulously examine NDA documents, checking for the inclusion of important elements such as the definition of confidential information, recipient obligations, and exceptions to confidentiality. By ensuring the presence of a well-defined non-disclosure clause, AI helps provide comprehensive protection for sensitive information. Moreover, the algorithms analyze the language used to define confidential information, identifying instances where ambiguity or lack of clarity may weaken data and intellectual property protection. By suggesting improvements or providing clarity, AI ensures that the scope of confidential information is explicitly defined and understood by all parties involved. This clarity and precision reduce the risk of misunderstandings and potential legal disputes.


Compliance Assurance and Risk Mitigation
In the complex landscape of data protection and privacy regulations, compliance is of utmost importance. The AI-powered NDA automation solution ensures that the NDA document incorporates provisions aligned with data protection regulations such as GDPR. By verifying the inclusion of these provisions, AI addresses requirements related to data security, consent, and data subject rights. This ensures that NDAs comply with relevant regulatory frameworks, strengthening the company's commitment to privacy and data protection.


AI also focuses on non-disclosure and non-compete clauses, analyzing NDAs to confirm the inclusion of robust non-disclosure clauses. These clauses clearly outline the recipient party's obligations in safeguarding confidential information, prohibiting unauthorized disclosure, limiting access to sensitive data, and specifying requirements for information return or destruction. By promoting clear and enforceable mechanisms for dispute resolution, such as arbitration or mediation, AI helps prevent and address potential conflicts.


AI goes beyond compliance and risk mitigation by leveraging data analytics. By analyzing NDAs, it identifies trends and patterns in the usage of confidential information, enabling businesses to make informed decisions about data protection and risk management. It also identifies high-risk clauses associated with contentious negotiations, helping businesses proactively mitigate risks during future contract negotiations. By comparing NDAs against historical databases and industry standards, AI optimizes negotiation strategies, ensures alignment with market practices, and highlights potential gaps that require corrective action. Key performance indicators (KPIs) based on NDA data allow businesses to monitor their performance, track agreement execution time, dispute frequency, and adherence to contractual obligations. This data-driven approach empowers businesses to make informed decisions, improve processes, and enhance their overall contract management capabilities.


Integration, Scalability, and Conclusion


The AI-powered NDA automation solution can seamlessly be integrated with existing contract management platforms, ensuring streamlined NDA management and leveraging organizations' current systems. This integration enhances efficiency by reducing manual data entry efforts, facilitating seamless synchronization of NDA data between systems, automating the population of relevant information, and enabling efficient document storage and retrieval.


Moreover, AI offers various integrations to enhance its functionality. It can integrate with CRM systems to streamline contact and account management, automatically populating relevant party details into the NDA and reducing manual effort. AI can also integrate with document repositories such as cloud storage platforms or enterprise content management systems, enabling efficient storage, organization, and retrieval of NDA documents. Furthermore, it can exchange data with external systems, integrating with data providers or due diligence platforms to retrieve and incorporate relevant information during the NDA process.


By efficiently handling large volumes of NDAs, providing flexibility for customization, and integrating with existing systems, the AI-powered automation solution enhances scalability and adaptability. It enables businesses to process a growing number of NDAs efficiently while maintaining quality, customize NDAs to meet specific requirements, and seamlessly integrate with existing systems for optimal efficiency and productivity.


AI automation for NDAs offers a wide range of benefits, including enhanced clause verification, language clarity, customization, collaboration, compliance assurance, risk mitigation, analytics, and integration capabilities. By leveraging these powerful AI algorithms, businesses can significantly improve the quality, efficiency, and compliance of their NDAs. Embracing AI-powered NDA automation empowers organizations to safeguard confidential information, streamline processes, mitigate risks, and build stronger partnerships in an increasingly complex business environment.