Automation empowered by AI transforms the way businesses operate. In today's business world, optimising processes and improving operational efficiency are imperative to staying competitive. One critical area that can make or break an organisation's financial health is invoice processing.


Manual invoice management can be time-consuming, error-prone, and resource-intensive, leading to delays, higher operational costs, and frustrated stakeholders. Leveraging cutting-edge AI technology, businesses are fighting against traditional invoice processing methods, bringing in a new era of seamless and automated AI-empowered workflows.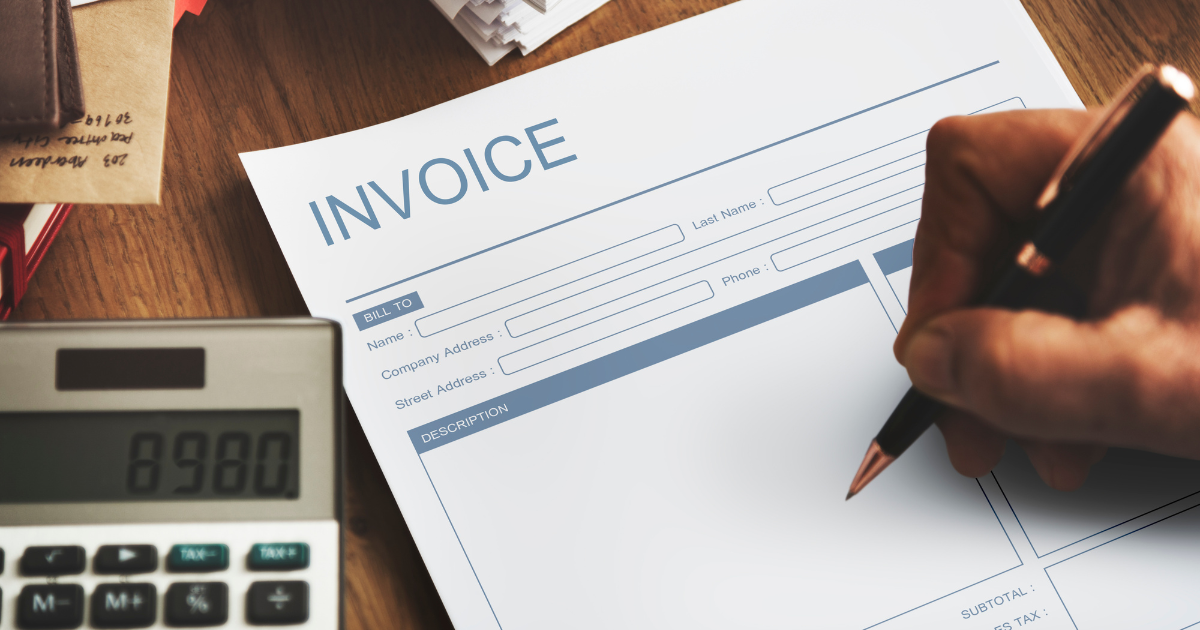 Understanding the Challenges of Traditional Invoice Processing


Traditional invoice processing is a time-consuming and error-prone process. It involves manual data extraction from invoices and verifying them against different sources before entering into internal systems. If a data entry operator makes a mistake, it can lead to incorrect payments, delayed payments, or even loss of revenue. Another challenge of traditional invoice processing is that it usually requires a significant resource which leads businesses to hire additional staff to process invoices.


AI technology has sparked a remarkable transformation in the realm of traditional invoice processing methods. By harnessing the power of artificial intelligence, businesses can now streamline and optimise their entire invoicing workflow. Invoice processing automation relies on a powerful combination of Natural Language Processing (NLP), Image recognition, and advanced algorithms to achieve efficient and accurate results. Image recognition is employed to convert scanned or image-based invoices into machine-readable text, laying the foundation for data extraction. NLP then comes into play, allowing the system to understand and interpret the extracted text, identifying key information such as vendor names, invoice numbers, dates, and line items. Advanced algorithms are utilised to validate and cross-reference the extracted information with existing databases, verifying the accuracy of the data. Furthermore, AI algorithms can intelligently categorise invoices, flag discrepancies for review, and even ensure compliance with regulatory requirements. With AI deployed, organisations experience enhanced efficiency, improved accuracy, and cost-effectiveness, marking a profound shift from traditional practices to a cutting-edge invoicing approach.


AI-driven automation brings tangible benefits


AI helps auto-extracting relevant information from invoices, such as vendor names, invoice numbers, dates, amounts, and other lines. This eliminates the need for manual data entry and speeds up the processing time. AI algorithms can compare invoice data against predefined rules or patterns to check for errors, inconsistencies, or discrepancies. This automated validation process helps identify issues like duplicate invoices, incorrect billing amounts, or missing information.


Matching details with purchases and flagging suspicious invoices
Matching invoice details with corresponding purchase orders and receipts to ensure accuracy and compliance is also a task that could be drastically enhanced by automating verification that the goods or services received are aligned with the list in the purchase order.
AI-powered systems can identify and flag invoices that deviate from normal patterns or trigger exceptions, such as unusually high amounts or non-standard invoice formats. AI algorithms can analyse invoice data and patterns to detect potential fraud or suspicious activities, such as fake invoices or unauthorised changes. By leveraging machine learning and anomaly detection techniques, AI can identify irregularities and help prevent financial losses due to fraudulent activities. 


Efficient end-to-end processing
AI can facilitate end-to-end automation of invoice processing workflows. It can route invoices to the appropriate departments or individuals for review, approval, and trigger payments based on predefined rules or intelligent routing algorithms. This reduces manual intervention and ensures smooth, efficient processing. AI's capabilities extend beyond basic rule-based routing, as it can dynamically adapt and learn from historical data, continuously refining its routing decisions. By analysing past invoice processing patterns and user behaviours, AI can optimise the allocation of invoices to specific departments or individuals, ensuring greater accuracy and faster turnaround times. This adaptive intelligence enhances the entire invoice processing workflow, enabling the system to intelligently prioritise invoices based on urgency, importance, or specific criteria, while also identifying potential bottlenecks and suggesting process improvements.
The list of activities is long, the question is how much AI-open or AI-ready organisations are. Embracing AI-driven automation transforms traditional invoice processing into a streamlined and future-ready approach. With enhanced efficiency and data-driven insights, organisations can make informed decisions, optimise workflows, and maintain accurate financial records. By integrating AI seamlessly into their invoice processing operations, businesses position themselves to thrive in the ever-evolving financial landscape, unlocking greater potential for growth and success.