The introduction of International Financial Reporting Standard 16 IFRS 16 brought about a significant transformation in lease accounting. As organisations grapple with the adoption of their accounting standards, they face the daunting task of reevaluating their lease management and accounting practices. The transition to IFRS 16 requires comprehensive assessment, categorisation, and appropriate placement of leases on the balance sheet, encompassing everything from real estate and vehicle leases to office equipment and machinery.


To meet the demands of the new standards, many organisations are turning to technology solutions that harness the power of Artificial Intelligence (AI) automation. By automating the lease accounting process, organisations can ensure compliance, minimise errors and ease the load of manual, time-consuming tasks.


The Need for Holistic Evaluation


The implementation of IFRS 16 requires organisations to reexamine their lease arrangements and account for them in a holistic manner. Unlike the previous standard, IAS 17, which allowed for operating leases to be kept off-balance sheet, IFRS 16 mandates that almost all leases be recognised on the balance sheet. This significant change in accounting treatment has far-reaching implications for organisations across various industries. According to the IFRS Foundation, as of April 2021, 166 jurisdictions require or permit the use of IFRS standards, of which 144 have fully conformed with IFRS as issued by the IASB2. To ensure compliance with IFRS 16, organisations must have a clear understanding of their lease agreements, from real estate leases to equipment and vehicle leases. These leases must be held in a central repository, and the relevant data must be captured accurately to apply the new standards effectively. Adhering to IFRS 16 presents challenges including effective lease data management, precise lease classification, and accurate calculation of lease liabilities and payments.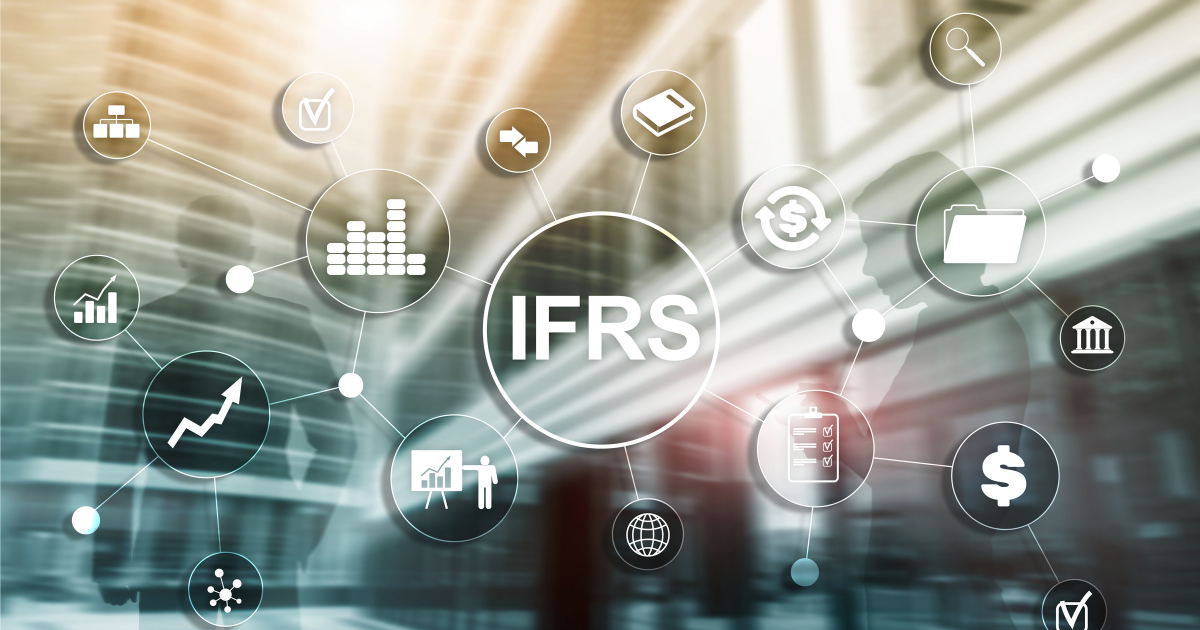 The Challenges of Manual Lease Processing


Implementing the new lease accounting standards manually can place a significant burden on resources and increase the likelihood of errors. Organisations often encounter difficulties due to the substantial number of leases requiring assessment and the complex accounting implications involved. Depending on manual processes for lease processing exposes organisations to the risks of human errors, inconsistencies, and inefficiencies, which can have a detrimental impact on employee determination and overall productivity. Moreover, the traditional manual approach to lease accounting consumes valuable time and diverts resources away from essential business activities. As the compliance deadline for IFRS 16 rapidly approaches, organisations require a more efficient and accurate solution to meet the standard's requirements effectively.


Elevate lease accounting with AI Automation


Complying with IFRS 16 can be challenging due to the large volumes and variety of lease documents that need to be processed and reported. This is where AI automation of IFRS 16 can help by using natural language processing (NLP) and machine learning (ML) techniques to assist with the document processing and lease management tasks.


Some of the benefits of AI automation of IFRS 16 and AI copilot for IFRS 16 are:
Lease data from various sources, such as contracts, invoices, and emails, can be identified, extracted, validated, and reported using NLP and ML techniques;
Manual errors, time and resources can be reduced, while data quality and transparency can be enhanced; this can also enable better decision-making and risk management;
Ongoing monitoring and modification of leases, as well as communication with auditors and stakeholders, can be facilitated;
A versatile and scalable platform for lease accounting and reporting that can integrate with existing systems and workflows can be offered;
Insights and recommendations on how to optimise lease processes and reap benefits beyond compliance can be provided.
IFRS 16 Automation Success Story


PwC has strategically embedded IFRS 16 automation within its operational framework, a pivotal move aimed at providing invaluable support to its clientele during the transition to the revised lease accounting standard. Beyond ensuring regulatory compliance, this integration is essential for the optimisation of lease management procedures. What sets PwC's integrated IFRS 16 automation apart is its unwavering commitment to promoting transparent disclosure practices. Through the sophisticated utilisation of data visualisation tools, PwC empowers its clients to present lease-related information with utmost clarity and accessibility. This transformative approach not only facilitates more informed decision-making but also fosters a heightened understanding of an organisation's lease obligations amongst stakeholders.


Future Outlook: AI Advancements and Beyond


The future of lease accounting is shaped by AI's evolving automation. With ongoing research, AI-driven solutions are advancing to provide sophisticated lease analytics and predictive capabilities. These advancements promise to streamline processes, enhance decision-making, and offer insights into lease portfolios. AI automation in lease accounting not only boosts efficiency but also reallocates resources to strategic lease management. This allows finance teams to focus on interpreting data, identifying trends, and making informed decisions about leases. Furthermore, AI's role in lease accounting transforms the accounting profession. Automation lets accountants transition into analytical roles, aligning with their strategic partnership in organisational growth.


To wrap it up, AI is truly changing the game when it comes to lease accounting according to IFRS 16. It's boosting both efficiency and precision. Of course, while making the most of what AI can offer, it's important to keep an eye on things like data quality, integration, and following the rules. Embracing this exciting shift sets organisations up for not just better lease management but also a solid financial future.