Uhura Solutions has announced the launch of its groundbreaking service, AI Copilot Builder, aimed at revolutionizing the way organizations handle document-driven processes. This innovative service harnesses the extraordinary capabilities of generative AI to automate document processing and uncover invaluable insights from documents, reports, contracts, and agreements.


In today's fast-paced business landscape, the ability to access critical information swiftly and accurately is paramount. AI Copilot Builder seamlessly integrates a client's business data with advanced generative AI, delivering instant document-driven insights and actionable outputs.


AI Copilot Builder is a pioneering platform that empowers organizations to harness the potential of artificial intelligence (AI) without requiring extensive technology knowledge or expertise. It accomplishes this by offering a user-friendly approach to building AI solutions. With an intuitive interface designed for accessibility across departments, including business analysts, subject matter experts, and decision-makers, users can effortlessly navigate the platform.


Traditionally, extracting valuable data from documents has been a labor-intensive and time-consuming task, often prone to errors. However, with AI Copilot Builder, this laborious chore becomes a thing of the past. Users are now empowered with the ability to effortlessly request specific information they need from their documents. Whether it's sifting through extensive reports, contracts, or agreements, users can simply articulate their queries, and the service steps in with remarkable intelligence.


AI Copilot Builder's remarkable capability resides in its capacity to intelligently and autonomously gather all relevant data from the documents in question. This service employs advanced generative AI algorithms that not only extract data efficiently but also generate precise answers to the questions posed. It's a transformational leap that not only saves time and resources but also ensures the accuracy and reliability of the information retrieved.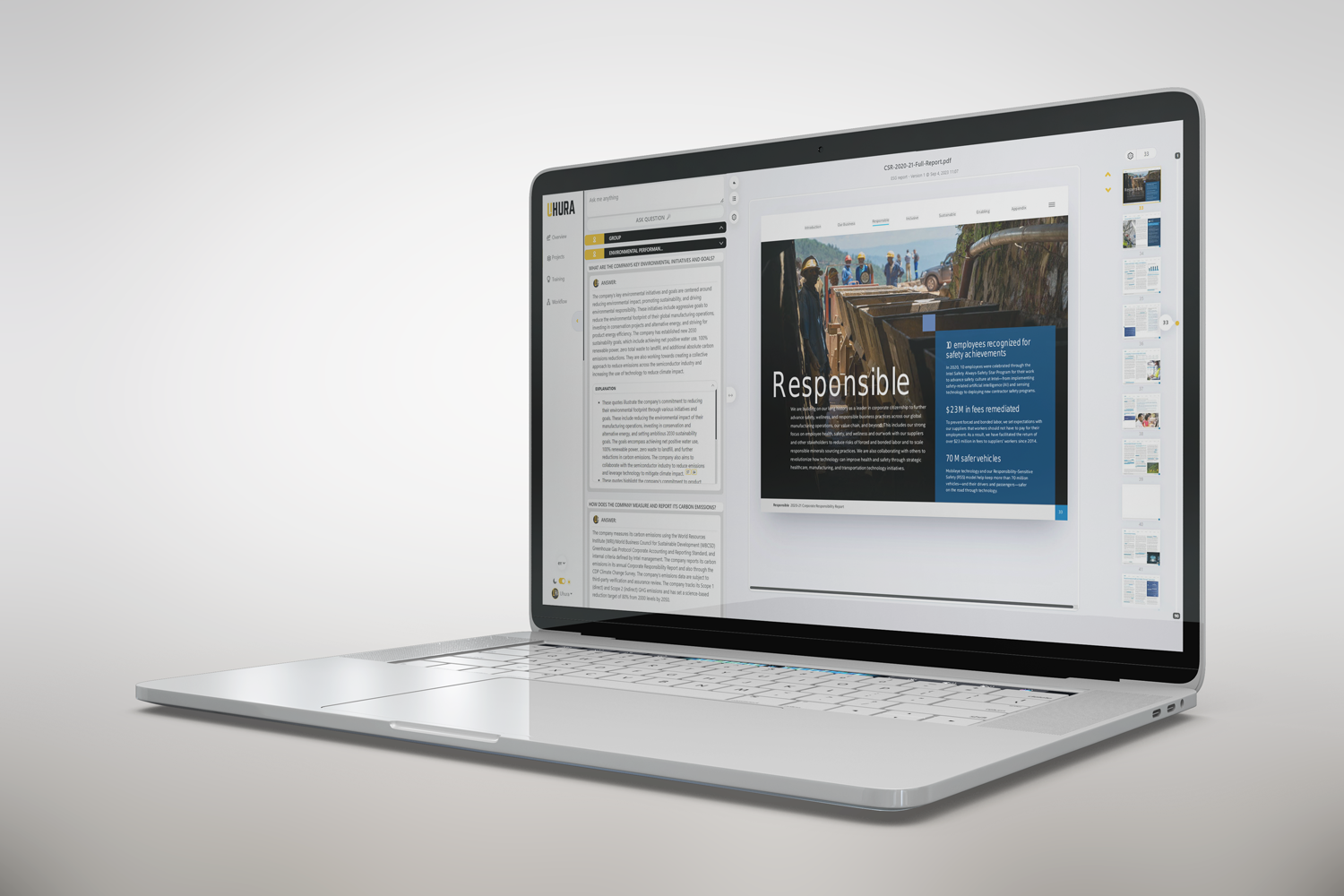 What's even more exciting is that the first Copilot is already in active use (https://uhurasolutions.com/esg-copilot/). The ESG Copilot is designed to provide clients with instant expertise, offering lightning-fast interpretations of ESG (Environmental, Social, and Governance) reports. It eliminates the need for laborious hours spent dissecting lengthy documents. Instead, users can input their questions and receive real-time, expert-level insights. The AI's accuracy is unparalleled, guaranteeing prompt and exceptionally reliable responses. Furthermore, it offers a comprehensive understanding of a company's sustainability efforts, delving deep into environmental goals, social initiatives, and governance practices within ESG reports.


"Our vision for AI Copilot Builder is to empower organizations with the intelligence needed to streamline document-driven processes and uncover insights that drive informed decision-making," said Djuro Stojanovic, CEO at Uhura Solutions. "We believe this pioneering service will be a game-changer for businesses looking to stay competitive in today's data-driven world."


AI Copilot Builder represents a significant leap forward in the world of document-driven processes. Combining cutting-edge generative AI technology with user-friendly accessibility has transformed the way organizations handle their documents and extract valuable insights. The ESG Copilot, already in active use, is a testament to the service's remarkable capabilities, providing lightning-fast and highly accurate interpretations of ESG reports. With this groundbreaking platform, document processing undergoes a substantial transformation, presenting the potential for enhanced efficiency, greater profitability, and superior decision-making for organizations worldwide.