In the rapidly evolving world of corporate sustainability, Environmental, Social, and Governance (ESG) software has become an indispensable tool for businesses committed to responsible practices. The right ESG software can streamline your sustainability reporting, enhance data accuracy, and provide insightful analytics to drive your ESG initiatives forward. It offers a comprehensive solution for collecting, analysing, and presenting the data required to assess your environmental impact, societal contributions, and governance standards. By harnessing the power of technology, businesses can not only reduce the administrative burden of tracking and reporting on ESG metrics but also gain a deeper understanding of their performance in these critical areas. This guide will walk you through the essentials of selecting the best ESG software that aligns with your business objectives.


Understanding the Role of ESG Software


ESG software solutions are designed to help organizations manage and improve their sustainability efforts. These platforms offer a range of functionalities, from data collection and management to advanced analytics and stakeholder engagement. With involving digitization in the ESG, collecting data from diverse reports and documents doesn't need to be such a daunting and resource-intensive process. ESG software, however, can automate this process, saving valuable time and human resources that would otherwise be tied up in manual data gathering. With the right software companies can not only comply with regulatory requirements but also gain a competitive edge by showcasing their commitment to sustainability.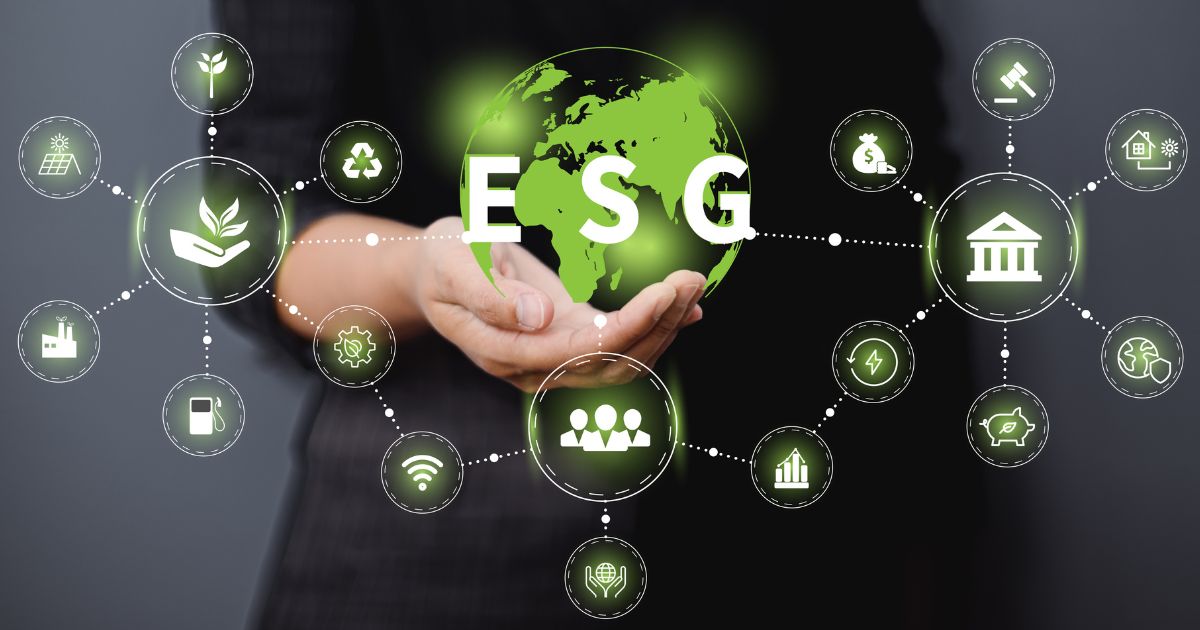 Key features to Look for When Choosing an ESG Software
Choosing the right ESG software provider is crucial. Look for providers with a proven track record, positive customer testimonials, and a commitment to continuous improvement. Providers should offer comprehensive support and training to help them maximize the value of their software.


Therefore, when looking for the software, you should pay attention to:


Accuracy – With AI at its core, the ESG software should guarantee high precision in data analysis;
Scalability and Integration – As your ESG initiatives grow, software should scale with your needs, as well as seamless integration into existing systems to ensure smooth data flow;
User experience – It should have an intuitive interface that ensures all users, regardless of technical expertise, can navigate and utilize the software effectively.
Some of the key features that every ESG software should possess and are essential for businesses committed to responsible practices include:


Instant Expertise and Data Management: The ESG software should have robust data collection and storage capabilities that can handle diverse data sets and sources. It should provide fast interpretations of ESG reports, eliminating the need for extensive manual analysis.


Real-Time Insights: Users ability to input questions and receive immediate, expert-level insights, ensuring prompt and reliable responses.


Comprehensive Analysis: The software should delve deep into a company's sustainability efforts, analysing environmental goals, social initiatives, and governance practices within ESG reports.


The Impact of ESG Software on Sustainability Goals


Implementing ESG software can have a transformative effect on users' sustainability goals. It enables more accurate tracking of your progress, identifies areas for improvement, and helps communicate your sustainability story to stakeholders. The right ESG software is a game-changer for businesses looking to enhance their sustainability performance. By focusing on key features, evaluating providers carefully, and understanding the impact on your goals, you can make an informed decision that will benefit your organization for years to come.  


Ready to take your ESG efforts to the next level?


We invite you to experience the power of ESG Copilot with our exclusive video demonstration. Get an in-depth look at how our ESG software can streamline your sustainability reporting, provide real-time insights, and transform your sustainability goals.



UHURA IS AN AI PLATFORM THAT READS AND UNDERSTANDS COMPLEX DOCUMENTS JUST AS HUMANS DO. WE HELP BUSINESSES SPEED UP THE REVIEW AND DECISION-MAKING PROCESSES BY USING AI TO UNCOVER VALUABLE INSIGHTS FROM DOCUMENTS, REPORTS, CONTRACTS AND AGREEMENTS. WE USE CUTTING-EDGE AI, INCLUDING IMAGE PROCESSING, NATURAL LANGUAGE PROCESSING AND MACHINE LEARNING TECHNOLOGY, TO BRING UNPRECEDENTED ACCURACY AND SHORTEN DOCUMENT PROCESSING TIME FROM HOURS TO SECONDS.